We zijn doorlopend op zoek naar diverse nieuwe onderzoekers (PhD's, postdocs, ENG d's, praktijkonderzoekers voor dit mooie programma! T/m 12 november 2023 kun je bijvoorbeeld reageren op deze vacatures!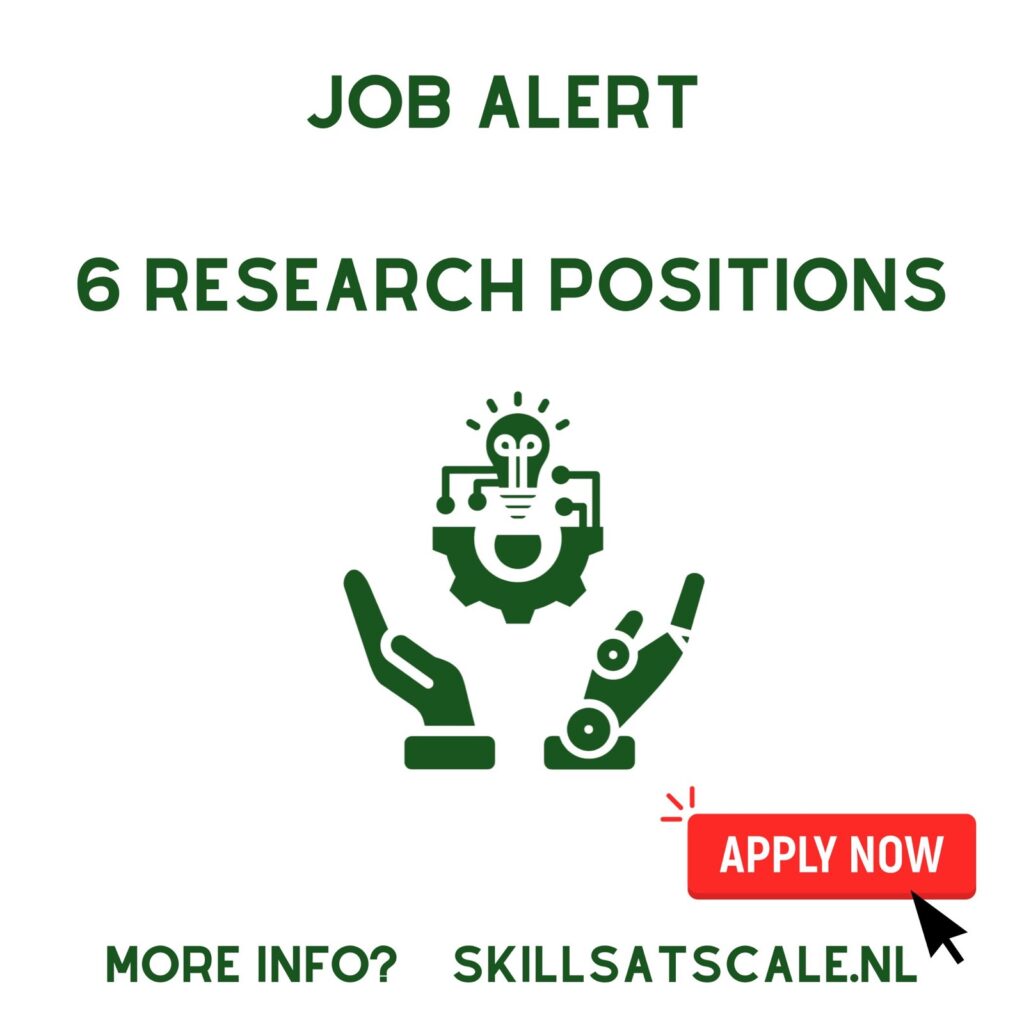 – Post-doctoral researcher appropriation of smart industry technology (UT): you will be responsible for designing and conducting both quantitative and qualitative longitudinal studies, involving production workers and managers. The aim of these studies is to investigate the use, appropriation, and broader consequences of smart production systems, evaluate their effectiveness, and gain insights into the views and experiences of production workers regarding these systems. Meer informatie.
– PhD position supporting production workers' continuous skill development (UT): You will work on the intersection of science and practice and both contribute to the understanding of how production workers engage in upskilling and reskilling activities in their daily work, and to the development of tools to create more resourceful workplace that support continuous skill development. You will set up intensive longitudinal studies in which you follow production workers' skill development activities and their specific triggers. Meer informatie.
– Post-doctoral researcher informal learning paths (UT). your responsibilities will entail designing and carrying out a multi-sited ethnographic study on learning in production work when smart technologies are introduced. The objective of the research is to examine the impact of such technologies on workplace learning practices, including the dynamics between novice and more experienced workers, and identifying alternative informal learning paths to enhance the skill development of production workers. Meer informatie
– Praktijkonderzoeker werk & technologie (Saxion). Je gaat bijdragen in een groot nationaal project over human capital in Smart Industry en diverse praktijkonderzoeksprojecten over human capital in de industrie en diverse gerelateerde projecten over het thema werk&technologie Samen met onderzoekers van negen andere hogescholen en universiteiten doe je onderzoek naar: (1) de samenwerking tussen mens en techniek; (2) voorbereiden en meenemen van medewerkers op technologische ontwikkelingen en (3) toekomst van skills en banen in de industrie.  Meer informatie

Deze vacatures hebben tot halverwege november opgestaan, de selectie wordt op dit moment opgestart:
– PhD Candidate: New Job Designs in Smart Industry (gesloten). As a PhD candidate, you will design and conduct longitudinal qualitative studies among production workers and managers.
– Postdoctoral Researcher: Research on Production Workers in Smart Industry (gesloten). In this externally funded position, you will design and conduct longitudinal quantitative and qualitative studies involving production workers and managers.